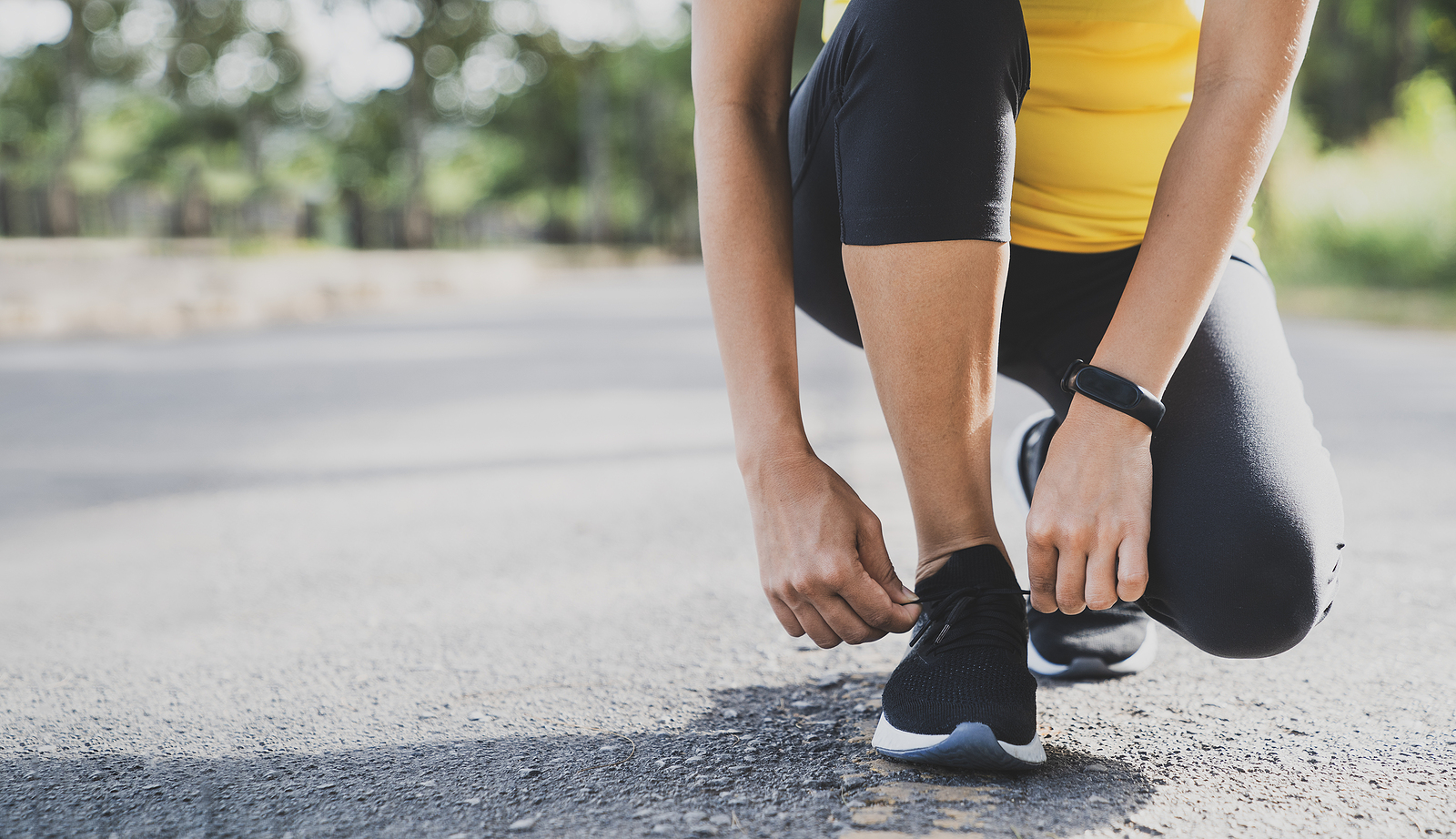 There is no one-size-fits-all when it comes to the best running or exercise shoes, so finding one can be a daunting task. What makes the best exercise shoes may differ from one individual to the other depending on a lot of factors.
People who are out for a low impact evening jog might be interested in a more accommodative fit compared to someone who is trying to build up their speed work, while new joggers might opt for more cushion and structure than runners who are keen on setting new 5K records. Similarly, trail runners would experience difficulties on technical terrains if they went for a substandard road running shoe. On the other hand, track stars need spikes designed for top-end speed.
In the end, every runner wants shoes that are comfortable, lightweight, and have enough cushioning and support. Let's look at some of the things you should look out for in running shoes.
What to Consider When Buying Running Shoes
Numerous things make exercise shoes good. Of course, high-quality materials mean the shoes will last longer, technical fabrics mean your shoes will be more breathable, and small details such as stitching make them more comfortable.
However, it's good to mention that everyone's feet are different, including their pronation, weight, foot-strike, and gait pattern. There are generally three kinds of feet, namely neutral, flat, and raised arches.
Neutral feet are considered the most biomechanically sound variation
The fallen arches on flat feet make them more tactile and susceptible to some inward rolling motion known as over-pronation.
Highly-raised feet are linked to rigid feet that bring about supination, making you to constantly land on the outer edges of your feet.
So, choose what suits you depending on the shape of your feet. Remember, buying running/exercise shoes is like buying a home or car—you're going to have them for a significant amount of time, so you want something that you will feel comfortable wearing and also one that will make you look good.
Running Shoe Categories
Other than the type of feet you have, you also need to consider the different shoe categories when buying running shoes. There are basically three categories of running shoes based on the kind of activity you intend to engage in:
Cross-running shoes are designed for working out at the gym, CrossFit exercises, or balancing exercises where you have more contact with the floor.
Road running shoes are particularly built for running on paved paths and sometimes parked surfaces with little irregularities. They come in lightweight and flexible designs and are generally made to cushion or stabilize your feet when running on tough, even surfaces.
Trail-running shoes are designed for off-road running surfaces with roots, mud, rocks, and other hurdles. They feature aggressive tread enhancements for strong traction and offer underfoot protection, support, and stability.
In short, there isn't a single running shoe for everyone. To narrow down your search, ask yourself these questions before buying a particular type of shoes:
What are your exercise/ running goals?
What is your budget?
So, why is it necessary to choose a proper shoe for running/exercise?
Choosing an appropriate shoe can help you avoid common injuries related to your type of exercise. Good running/exercise shoes will cushion your feet from heavy landings and minimize the effects of your step. What's more, the right shoes can enhance your performance, for instance, enabling quick direction changes.
Foot Injuries Brought About by Improper Exercise Footwear
Inappropriate exercise/ running shoes can cause various injuries. The most common ones include bunions and corns, and ankle strains and fractures. There are also lesser-known injuries, such as Metatarsalgia, which presents itself as pain in the sole of the foot. This condition can be worsened by wearing poorly fitting footwear.
Whether you are a beginner runner looking for comfortable running shoes, or you are a seasoned marathoner chasing PRs, there's definitely a perfect pair of shoes for you. Remember, the ideal running/exercise shoe has a lot to do with the shape of your feet and your workout style than it does with the brand/logo stitched on the side.
As a fitness trainer, physical therapist, or yoga instructor, incorporating massage therapy to your profession will not only improve your service delivery but also make you indispensable. Interested in learning more about how massage therapy can help in managing foot injuries? Contact our Seattle massage therapy schools today!
Also try contacting our sister massage therapy schools in Seattle for additional information regarding a career as a massage therapist