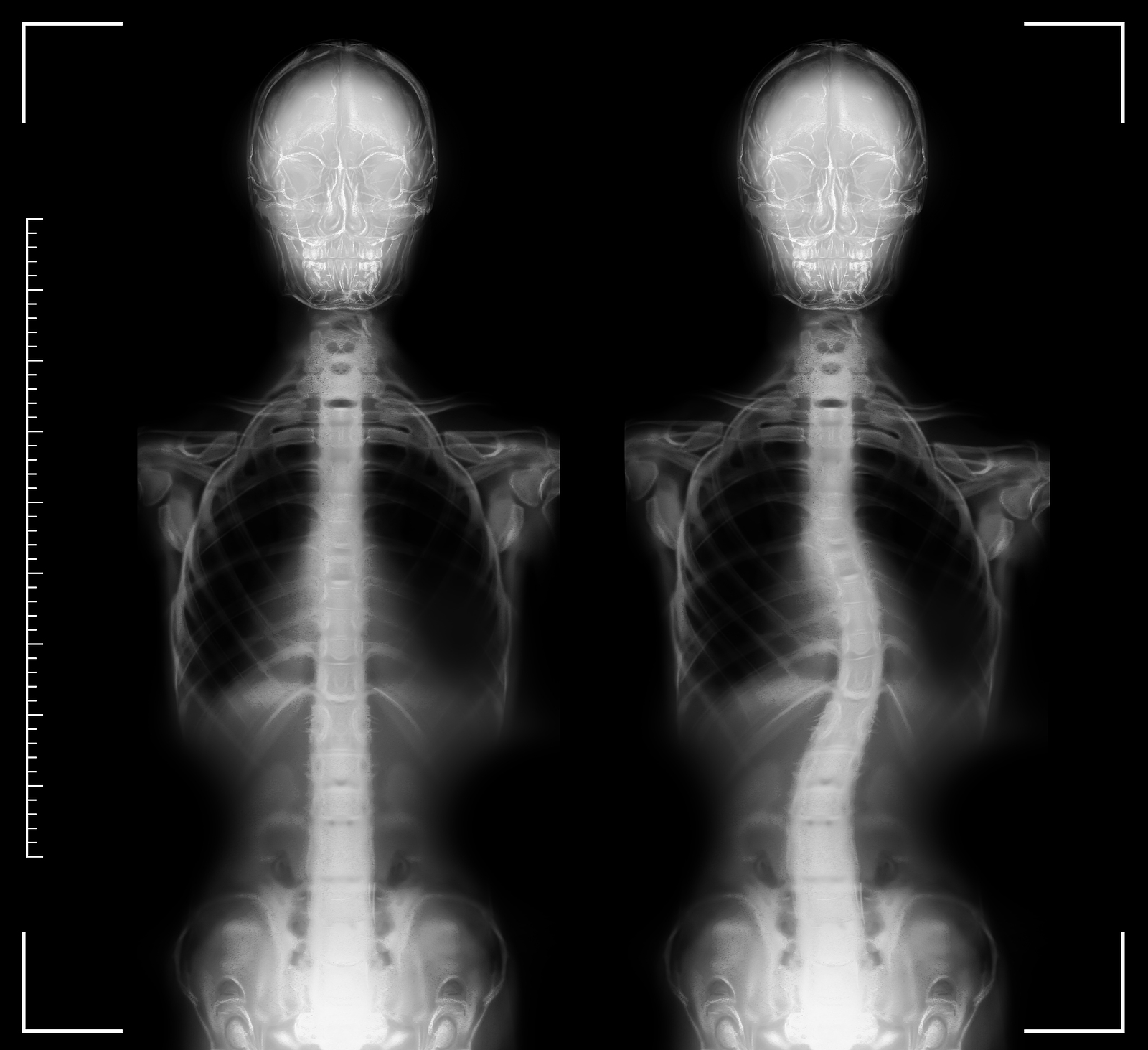 Introduction: Scoliosis is a complex spinal condition characterized by an abnormal curvature of the spine, often resulting in pain, discomfort, and limited mobility. While traditional treatments like bracing, physical therapy, and surgery are commonly used, there's a growing body of evidence supporting the potential benefits of massage therapy for scoliosis patients. In this article, we will delve into the world of scoliosis, exploring its causes, symptoms, and various treatment options. Additionally, we will shed light on how massage therapy can play a valuable role in alleviating pain, reducing muscle tension, improving posture, and enhancing overall well-being for individuals living with scoliosis.
Understanding Scoliosis: Scoliosis is a condition that affects the curvature of the spine, causing it to curve sideways. While the exact cause of scoliosis remains unknown in most cases, it can develop due to a variety of factors such as genetics, abnormal bone development, muscle imbalances, neuromuscular conditions, or congenital disabilities. Scoliosis can occur at any age, but it most commonly appears during adolescence when growth spurts are rapid.
Symptoms and Challenges Faced by Scoliosis Patients: The symptoms experienced by scoliosis patients can vary widely depending on the severity of the curvature. Mild cases may exhibit minimal symptoms, while more pronounced curvatures can lead to pain, muscle imbalances, limited range of motion, breathing difficulties, and even psychological effects due to altered body image. The physical and emotional challenges associated with scoliosis underscore the need for effective treatment options that can provide relief and improve quality of life.
Traditional Treatments for Scoliosis: The traditional treatment approaches for scoliosis generally focus on managing pain, preventing further curvature progression, and improving spinal alignment. These approaches often include bracing, physical therapy, and in severe cases, surgical intervention. While these methods have their merits and are recommended by medical professionals, they may not address the full spectrum of symptoms experienced by scoliosis patients.
The Role of Massage Therapy: Massage therapy, when incorporated into a comprehensive treatment plan, can be a valuable complementary approach to address the physical and emotional challenges faced by scoliosis patients. Here are some key ways in which massage therapy can benefit individuals living with scoliosis:
Pain Relief: Massage therapy can help alleviate pain associated with scoliosis by reducing muscle tension, releasing endorphins, and promoting relaxation. Skilled massage therapists can target specific muscle groups that are affected by the abnormal spinal curvature, helping to relieve tightness and discomfort.
Muscle Relaxation and Flexibility: Scoliosis can cause muscle imbalances and tightness, leading to restricted movement and reduced flexibility. Massage therapy techniques such as myofascial release, trigger point therapy, and deep tissue massage can help relax tense muscles, improve blood circulation, and restore flexibility, thereby enhancing overall mobility.
Postural Improvement: One of the key goals of scoliosis treatment is to improve posture. Massage therapy can play a role in this process by addressing muscle imbalances, promoting proper alignment, and increasing body awareness. Through targeted techniques, massage therapists can help strengthen weak muscles and lengthen tight muscles, assisting in the correction of postural deviations caused by scoliosis.
Emotional Well-being: Living with scoliosis can take a toll on an individual's emotional well-being, leading to feelings of self-consciousness, anxiety, and depression. Massage therapy, with its calming and nurturing qualities, can provide a safe space for relaxation, stress reduction, and emotional support. The release of endorphins during massage can contribute to an improved mood and a sense of well-being.
Holistic Approach: Massage therapy offers a holistic approach to scoliosis management, addressing the physical, emotional, and energetic aspects of the condition. By considering the interconnectedness of the body, mind, and spirit, massage therapy can contribute to a comprehensive treatment plan that promotes overall health and wellness.
Conclusion: While massage therapy alone may not correct the structural abnormalities caused by scoliosis, it can significantly improve the quality of life for individuals living with this condition. By providing pain relief, reducing muscle tension, improving flexibility, enhancing posture, and supporting emotional well-being, massage therapy serves as a valuable complementary treatment modality. As always, it is important for scoliosis patients to consult with their healthcare providers and work with qualified massage therapists who have experience and knowledge in treating scoliosis. Through an integrated approach, scoliosis patients can unlock the benefits of massage therapy and embark on a path towards improved comfort, mobility, and overall well-being.