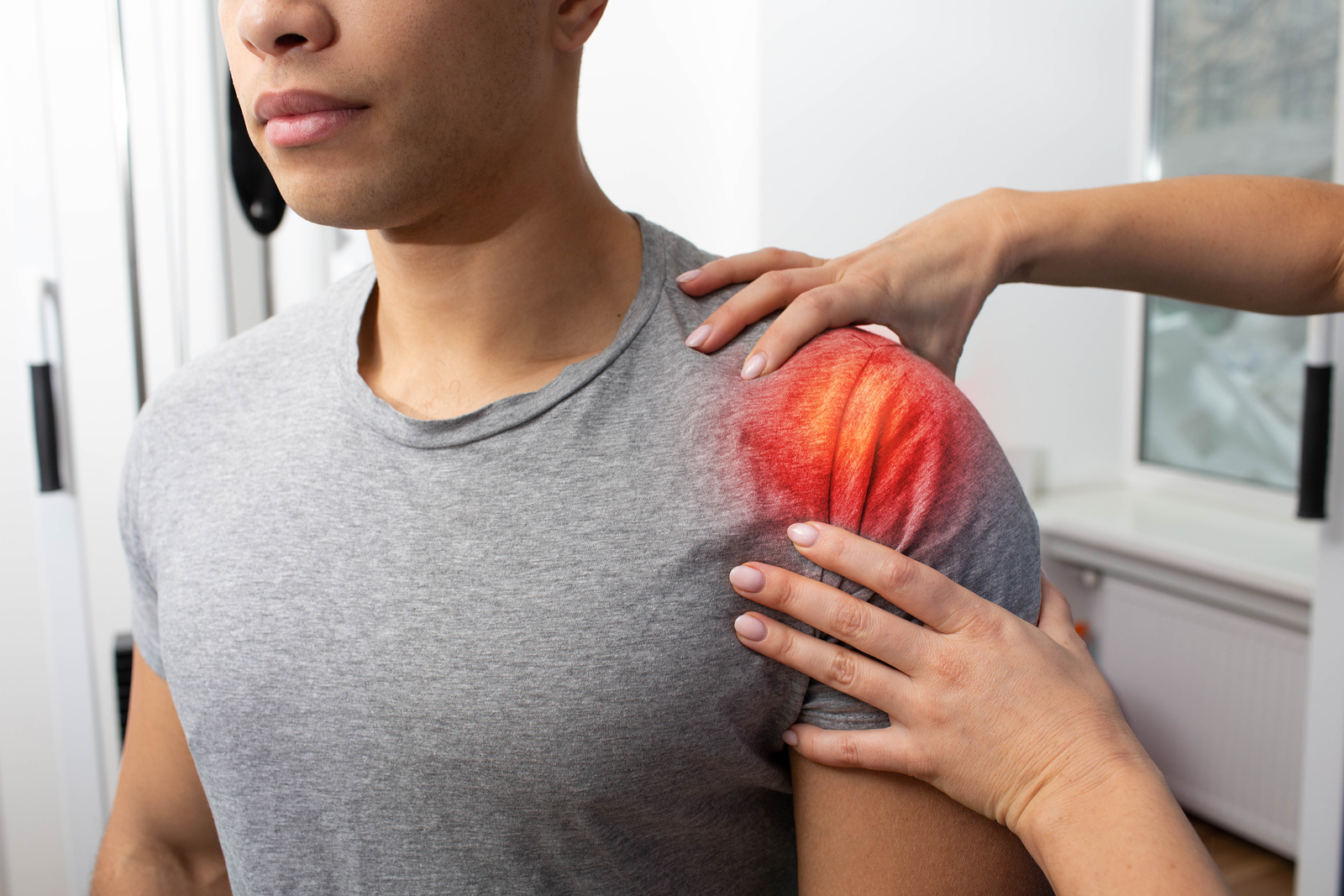 What is the Rotator Cuff
The rotator cuff is a very important part of the body as anyone who has had problems with it will testify. It is comprised of the muscles and tendons that join your shoulder and arm and allows you to move and lift your arms. Pretty major body part, right? As you can imagine it gets a lot of use and sees a lot of action. Unfortunately, it also gets a great deal of abuse from repeated use whether from hard work or play. Or the shoulder may be injured in an accident or awkward maneuver. The rotator cuff can also get worn out from regular use over the years or weakness, aka, advanced age.
What Cause Rotator Cuff Injuries
There are several causes of strains or tears to the rotator cuff which can be a minor or serious shoulder area injury. The major causes are generally overuse or accidental injury. A person may have been dealing with years of pain or may have just been injured in an accident. Accidental injury can be caused by a serious car wreck or it can simply be from grabbing a heavy bag. Either way, an injured person can benefit from a trained massage therapist or a healthcare professional who has massage training in clinical or therapeutic massage therapy. There is nothing better than being able to help people feel stronger and healthier while creating a more viable career for your new life.
Using Massage To Ease Rotator Cuff Injuries
It is important to work with guidance from medical professionals when treating a person who has been diagnosed with a torn rotator cuff. Depending on the injury, the client may need medical intervention or even surgery. But often the rotator cuff injury can be treated with specific massage techniques and stretching exercises. A careful, gentle, and slow touch is needed to prevent further injury and increase healing. Remember, first, do no harm.
Minor and Moderate Rotator Cuff Tears
Massage treatment is particularly helpful for addressing minor strain and moderate tear injuries. Gentle massage and slow stretching treatments can help increase range of motion, shoulder function, flexibility, and lessen pain. In addition, you can educate your client on exercises to strengthen the muscles. You can also help them prevent additional trouble or injury with tips for the proper use and care of their shoulders. This is critical to prevent damage to the injured shoulder and to protect the other shoulder from overuse injury while it is shouldering more than its share of the work.
Treating Serious Tears of Rotator Cuffs
Understanding your patient's condition and treatment goals are very important. For a variety of reasons, from recovery hope to scheduling issues to fear, some clients with rotator cuff injuries may not want to have surgery. Such clients will, therefore, want to give alternative therapy a try, and turn to massage therapy. You may be able to help them with their goal to avoid surgery or at least postpone it. You can help them feel better and have more flexibility while they determine if they will need surgery. Your massage treatments can help ease their pain and stiffness and increase their mobility. You can also help clients with the recovery after they have had surgery to repair their rotator cuff damage.
Working with Clients
Healing a rotator cuff injury requires specialized massage treatment, a gentle touch, and a client who is committed to recovery. For most injuries, a series of massage treatments will be needed along with a regime of physical therapy and particular exercise work. As a physical therapy assistant or fitness trainer, you can assist with physical therapy and exercise training to get your client on the road to recovery. You can encourage and educate your client on how to be healthier and take an active role in their own recovery and treatment. Helpful tips like using a ladder instead of reaching overhead can prevent more damage. It is gratifying to help people improve their health and quality of life.
Benefits of Massage Therapy Training
Massage therapy training will allow you to assist your clients as a massage therapist, nurse, physical therapy assistant, Yoga or Pilates instructor, fitness trainer, or nursing home assistant. This training can be an invaluable tool to enhance and grow your current career. Want to take your professional life to a new, higher level? Seattle Clinical Massage School can make it happen. Seattle Clinical Massage School will help you train to be a better health care professional with their expert educational resources. Start your journey to a finer life now with Seattle massage therapy schools.